Skip to Content
Our Process Creates a Pathway to Your Complete Financial Plan
There are many elements that must be addressed in order to create your personalized financial plan. Our process gives us an orderly way to identify them, create relevant strategies for how each will fit within your plan, and provide a way to move forward as we monitor your progress and make adjustments for changes in your life. For all the elements in your plan, however, there is one that is most important to us – you.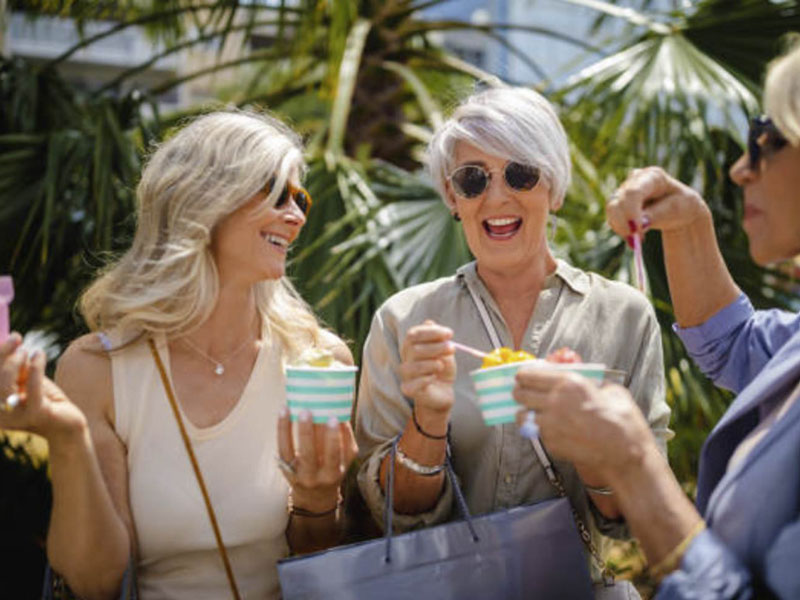 Establish and Define Our Relationship
In keeping with our no-nonsense approach, we'll begin our relationship with an open, transparent dialog between us. We will thoroughly explain our services, our fee structure, and discuss our mutual responsibilities as advisor and client as we move forward in our relationship together.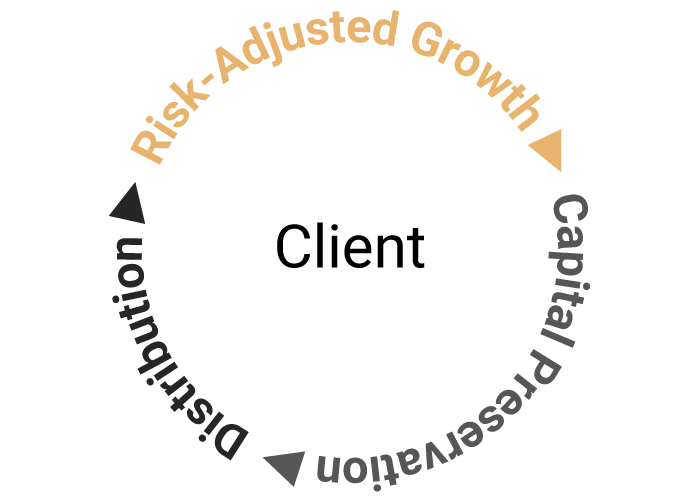 Risk-Adjusted Growth
This is a measurement of how much risk is involved to achieve growth. The measurement is usually expressed as a number or rating. This rating is applied to individual securities and investment funds and portfolios. When comparing two or more potential investments, we compare the same risk measures to each different investment in order to get see how the investments perform relative to each other.
Capital Preservation
Preserving your valuable assets is of utmost concern. However, growth is also of great importance. We will use a variety of investments in your portfolio to provide you with a balance of risk and return that you are comfortable with. This will also take into account your long- and short-term investment goals and an overall cash management strategy.
Distribution
How will you spend your money? What are your tax liabilities? Do you plan to pass it along to future generations? These are important questions for which we'll help you find the answers. Then we'll work with you to devise strategies to address them based on your needs today, and the goals you have for your wealth tomorrow. We will also work with your CPA, tax attorney, and estate attorney to help ensure a cohesive plan that aligns with all areas of your life.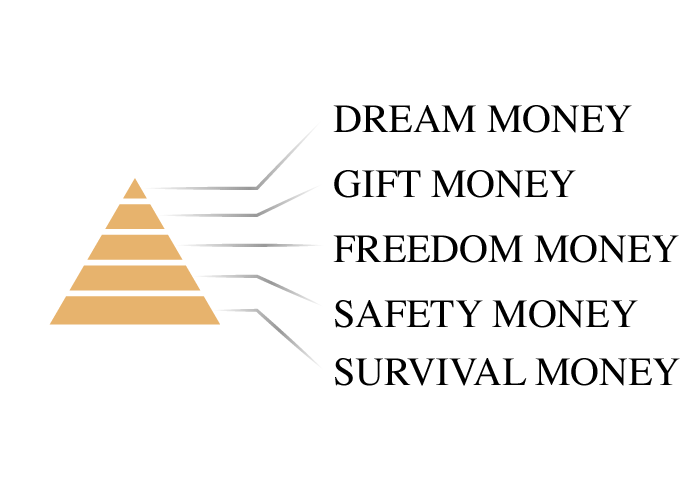 Financial Pyramid
Retirement not only requires a solid plan but also a solid foundation. As this pyramid suggests, we believe this foundation begins by establishing "survival money." This is the money you'll need to live on, taking into account food, clothing, utilities, insurance, mortgages, car payments, and any other financial commitments you are required to keep in order to live day today. Then we establish "safety money." This is a cushion that looks ahead to any situations that may require a need for cash over and above your monthly expenses. The next three, "freedom money," "gift money," and "dream money" are based on the amount of money that is available after we've created the first two levels. This money is left to your discretion for how it will be allocated and spent.
An Open & Honest Discussion